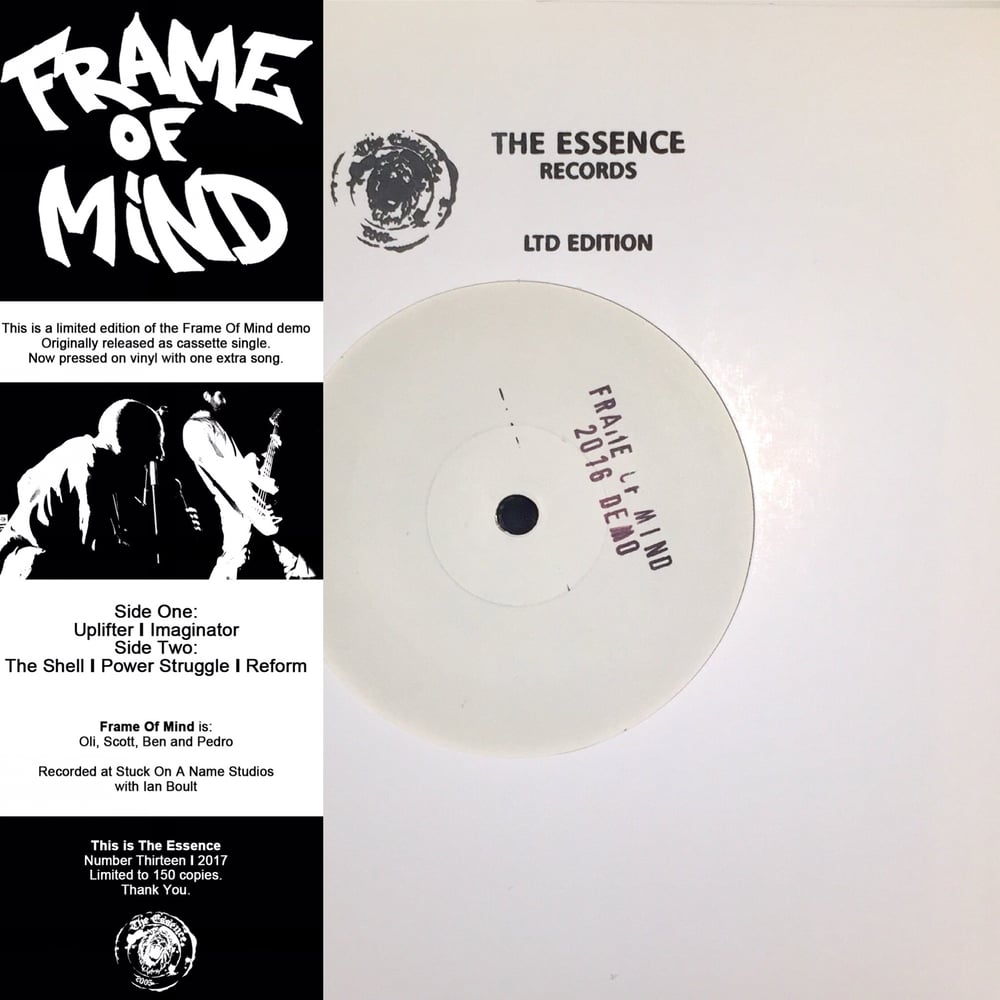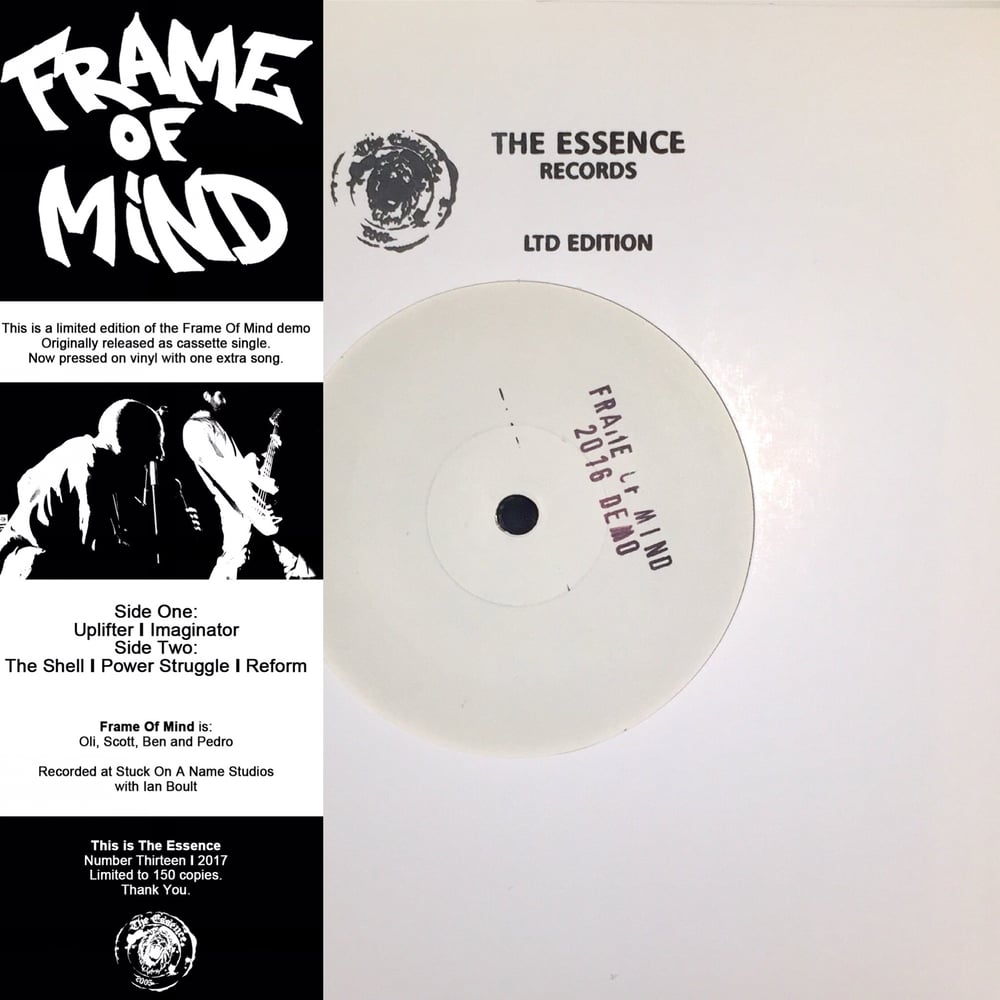 FRAME OF MIND "2016 Demo" 7"EP
£5.00
This is a limited edition of Frame Of Mind demo - one of the most highly anticipated tapes of 2016. Originally released as cassette single, now pressed on vinyl with one additional unreleased song.
150 copies only.
If you live in Europe (EU) choose "Belgium" as shipping option.
Outside of EU please choose "Everywhere else". Rock for light!